Travelers Insurance Agent in Nevada
Advance Insurance has been a Travelers Insurance Agent in Nevada for nearly 20 years. Travelers works with independent insurance agencies like us and we maintain a strong relationship with Travelers.
As a Travelers Insurance Agent we are able to write Auto Insurance, all kinds of Property Insurance, Umbrella Insurance, Boat & Yacht Insurance, and Business Insurance. We can write policies in all major cities in Nevada, like Las Vegas, Henderson, Reno, and Carson City as well as any other part of the state.
Travelers Insurance Companies history
The Travelers Companies, Inc. is the second largest writer of US Commercial Property & Casualty Insurance and the third largest writer of US Personal Insurance through Independent Agencies. Travelers was founded in 1853 and is represented by a network of over 14,000 independent insurance agencies. There are over 30,000 employees that work for Travelers.
They have had many significant landmarks as an insurance company, including the first personal automobile insurance policy, the first commercial airline policy, and the first policy for space travel. Travelers is listed on the NYSE as TRV and is currently 99 on the Fortune 500 list of largest US companies.
Travelers Strengths
As your Travelers Insurance Agent, there are several reasons why we would recommend Travelers to your family or business.
First, Travelers is what we call a "preferred" insurance company, which means that they offer better rates for "preferred" risks. This means risks with fewer past claims and that show signs of being financially responsible.
Second, Travelers provides the best claim handling in the industry. What sets them apart is that every part of the claim process is handled by an actual employee of Travelers. While many other companies contract out things like damage inspections, Travelers trains & uses their own claims professionals. This means that your claim will be handled faster and more efficiently.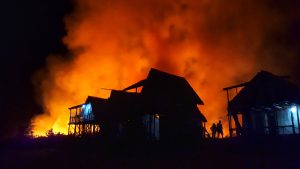 Third, Travelers offers some of the best coverage available from insurance companies. They understand the needs of modern families and businesses and have created coverage options that can respond to the kinds of losses that you may face today.
Fourth and finally, they are still very much a relationship company. They value their relationships with their policyholders and their agents. We can actually pick up the phone and talk with an underwriter or a claims manager to make sure that problems are addressed when needed. This makes all the difference when you need it most.
Insurance from Travelers
As a Travelers Insurance Agent, we are able to offer several different kinds of insurance to families and business owners. Here is a list of the kinds of coverage we can provide to you through Travelers.
Personal Insurance
Automobile Insurance
Property Insurance

Homeowners
Renters
Condo Owners
Landlord protection

Personal Liability Umbrella
High Value Personal Articles (jewelry, art, collectibles, etc)
Boat & Yacht
Business Insurance
Commercial General Liability
Commercial Property
Commercial Auto
Commercial Umbrella
Workers Compensation
Bonds
Cyber Liability
Professional Liability
Pollution Liability
Let's Get Started
If you would like to see what Travelers can offer you, please start by providing some basic information below.